by Raven Harman
|
Last Updated:
June 2, 2022
There are thousands of laptop models available design by different brands. It's become a tough task to buy a laptop on a specific budget. People get attracted by various features, styles, and many other considerations. It is where you got trapped; you need to make a smart choice to save money.
As you are going to spend a hundred dollars on a laptop, a small percentage of savings would be significant. You have to make sure what you want from the new laptop.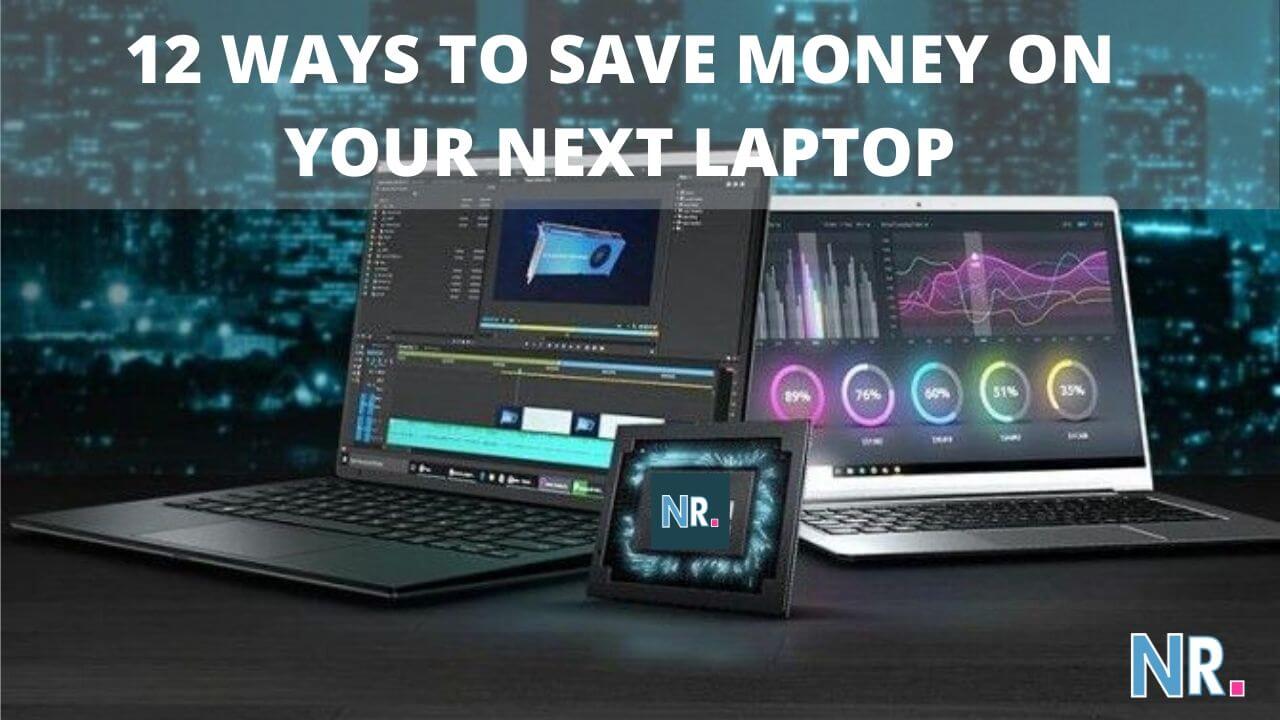 Before making a purchase, you should read out a few tips that we are going to share here, so you get the best possible deal.
How to Save Money on Your Next Laptop?
There are several ways to save money on your next laptop, and QR codes can help you find exclusive discounts and deals.
Here we go:
1). Think About Your Needs
The first tip is to think about your needs. Instead of fascinating from amazing design and skeptical specifications, you should see yourself as the purpose of buying the laptop.
Several unnecessary features raise the price significantly. But if your needs are simple, you can go for a much cheaper, high-quality, functional laptop.
2). Choose a Refurbished Model
You might think a refurbished laptop is a bad laptop, but it's not true.
Refurbished laptops are those that are returned by the customers due to any reason. The reason may be malfunctioning, or the buyer didn't like it or the customer order it mistakenly.
The manufacturer fixes the issue(s) if there are any and repackages the system and brings them for sale again. These laptops undergo testing processes as well.
Most of the brands offer 90 days warranty, which is only a downside. Apple and Dell sell these laptops with the same one-year warranty as new models, so no concern left behind.
So, you will save $50, $100, or even more.
3). Skip Features You Don't Need
The latest models of laptops are equipped with several features from the high-end graphics card to the processor and much more. In most cases, these features are unnecessary, but we spent extra dollars on them that we don't need.
You need to understand the need; for example, if you are a traveler, you should go for a compact and portable laptop with extended battery life; if you are a graphic designer or video editor, you should go for a powerful graphics card. By skipping the unnecessary features, you can easily save money.
The feature that you can skip according to your need included but are not limited to:
Core i7 Processor
Graphics Chips
Touch Screen
Backlit Keyboard
Fingerprint Reader
Storage [HDD/SSD]
Higher Screen Resolution
4). Skip the Extended Warranty
Don't go for an extended warranty as these warranties cause a waste of money. If your laptop has a problem, it will come out in the first few months.
In case something happens out of warranty, you can contact an IT person to fix the problem. In most cases, IT people solve the issue more efficiently than the manufacturer support department.
5). Wait for Discount Offer
You have to wait for the right time to make a purchase. There are few events like Valentine's Day, Christmas, New Year, etc. where online shopping stores offer discounts. You can wait for these events to get maximum discounts.
Another thing you can do is look for cashback offers and coupon codes. These are popular options, especially with technology-related products. These offers can help you save a lot of money.
Amazon Sales
During the different months of the, you can find huge sales on new laptop models on Amazon. You might be surprised at the amount of money you will save.
Additionally, brands offer discounts on the back-to-school season for kids that is the right time to save money.
And from April to November, most of the stores offer promotional sales on new models.
6). Buy a Used Laptop
When it comes to used laptops, you can find individuals around you who are always ready to upgrade their equipment to catch up with the latest technology. You can buy used laptops from them. These laptops are usually excellent, with no hardware or software issues in maximum cases.
7). Go for an Older Model
You can buy an older model of a laptop to save money. Every three months to a year, new models are released, and new models get continuously released.
Although the new laptops usually come with certain improvements in terms of performance and specification but high in price too.
On the other hand, when a new version is released, the older versions are sold at discounted prices to clean out the inventory by selling them quickly.
Following this method, you can save a considerable amount of money without compromising on the performance and features.
8). Check Out Other Brands
You can always look for an alternative brand's model with the same specifications at a much cheaper price.
Brands compete, so you can always find a product at a much lower price compared to your ideal brand. Keep in mind, to look at the reviews and brand reputation before making any purchase.
9). Buy an Upgradeable Laptop
Technology changes rapidly, and our needs can also be a change in the future. So, it's better to buy a laptop that can be upgraded in the future rather than spending on a new laptop.
The upgradable laptop comes with easy-to-remove and changes hardware components e.g., RAM, Hard Disk, etc.
10). Look for a Packaged Deals
If you need to buy more items, for instance, a printer, external hard drive, etc. with a laptop, it's better to buy all the things together.
Once you add several items to buy, you can look for package deals that offer significant discounts. Different brands offer different deals from freebees to several dollar discounts.
It would be best if you did little research, but you will surely get the ideal deal for yourself.
11). Consider a Notebook/Netbook Hybrid
Few people think that cheaper computers won't be useful, but they are wrong. Cheap doesn't always mean bad. Notebooks are a perfect solution available at much less price for average users.
Notebooks/Netbooks are slim, lightweight, and more affordable. You can find basic models at a much cheaper price, starting from $150.
If you are looking for a laptop just for browsing and a few basic tasks, it would be wise to buy Notebooks.
It's a human psyche that we get attracted by a different item, and the same happened with the purchase process. We want to buy something and end up buying something unplanned.
So, it's better to stay focus while searching for the product that you want to purchase so you won't overspend.
Conclusion
Buying a new laptop is not so simple; in fact, it requires a lot of effort. You need to spend time searching for the laptop that fits your need and pocket as well. It would help if you considered a lot of things.
You might already experience that we end up buying too complicated and expensive laptops while purchasing. Knowing how to save money on the next purchase of the laptop can save dollars and time.
We believe the 12 ways that we share with you to save money on the next laptop purchase will help you buy the right laptop for your needs within budget.