by Raven Harman
|
Last Updated:
June 2, 2022
A gaming laptop required sturdy internal hardware, a bit heavier design, RGB LEDs, enhanced cooling systems, and many more. But you can run your games on a non-gaming laptop which hasn't contain such requirements. If you guys purchase an average range laptop with excellent hardware, it should be good enough to run games on it.
To run games on non-gaming laptops required few sacrifices like you can run some specific games or the setting you run them at. You need to be smart enough to select the right kind of laptop and the sorts of games you are going to play. Do focus on the features, specifications, and quality of the machine that matter.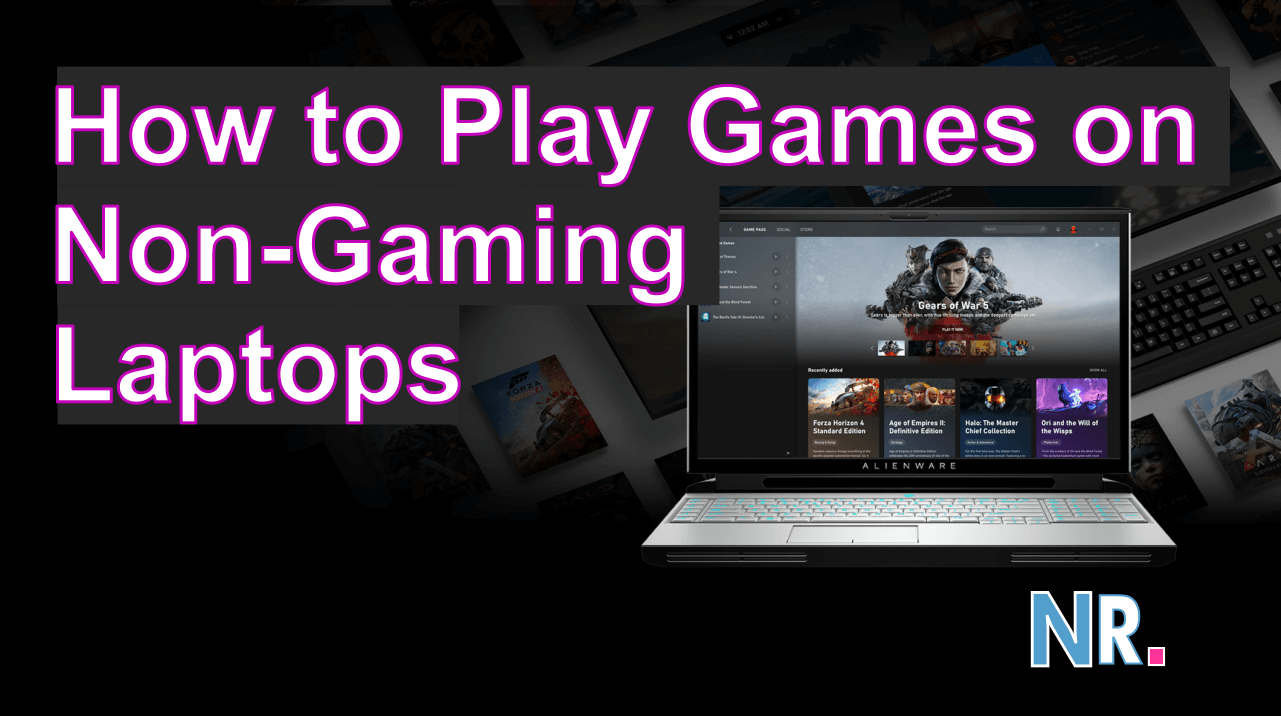 You do not need massive storage space, a backlit keyboard, and a 4K screen. It would be best if you ran smooth games on a non-gaming laptop with an excellent processor and sensible graphic chips.
Heavy Graphic Cards
Almost all gaming laptops have a dedicated graphic card or chip that provides the extra strength to more massive games at excellent resolution and faster frame rates. But if you have a non-gaming laptop, then Intel Processor or new Accelerated Processing Unit (APUs) with onboard graphics would be enough to run games without having a hustle.
Any Intel laptop with Core i3 or Core i5 CPU can easily play Overwatch at a low setting. You need Intel HD 4400 GPU to play Overwatch.
Using a non-gaming laptop and being a PC gamer, you can make software improvements and adjust the in-game setting to know how a game looks and performs. You can boost your gaming experience on a non-gaming laptop by having onboard graphics or entry-level graphics cards such as Nvidia MX 150.
Updating your drivers
You can keep your system up to date by updating the drivers; through this, you can boost your gaming experience if you have onboard graphics and want to get maximum from your GPU then make sure that your window is up to date. If your laptop has a dedicated graphics processor from AMD or Nvidia, you need to download the latest drivers from the relevant website.
Adjust the in-game settings
You can make a far difference by tweaking the in-game setting to know how a game looks and performs. If you are going to play a slower-paced game with a gentle aspect, you can have the right to turn in more graphic options and play the game closer to your native laptop resolution.
Various factors like great view distance, post-processing effects, and texture quality can enhance the game look and make it prettier for the audience. It is strongly recommended not to disturb anti-aliasing effects, which might cause resource-intensive and vertical sync.
Prepare Your PC
Before you are going to run a game on a non-gaming laptop, you must know about the condition of the device, either it is in the best possible condition on not. By closing unwanted programs (browser and chat apps), you can free some memory. Through this, you can enjoy high-performance gaming entertainment.
Further, you must ensure that your device can handle the heat as some games run slower when laptops run hot. You can minimize the effect of this factor by open up your device and clean the internal components.
Laptop GPU
About 90% of the gaming experience depends on the GPU. If you have a discrete GPU, you can run any game on your non-gaming laptop, but if you don't have a discrete GPU, you will face trouble during the game.  Other factors like thermal design, CPU, and RAM also affect the gaming experience.
If you have 8 GB RAM and a high CPU, you will enjoy the gaming, but if you have 2 GB RAM and a lousy quality processor, you might face some issues.