by Raven Harman
|
Last Updated:
June 2, 2022
You might be looking to buy a gaming laptop, but that is not fitting in your budget. Gaming laptops can be much expensive as compare to any other laptop.
But the question is, why is it so?
Spending on a gaming laptop is a significant investment, and you are breaking your bank to cover the cost of your favorite gaming laptop. These laptops are expensive because more time, effort, and technology go into building them.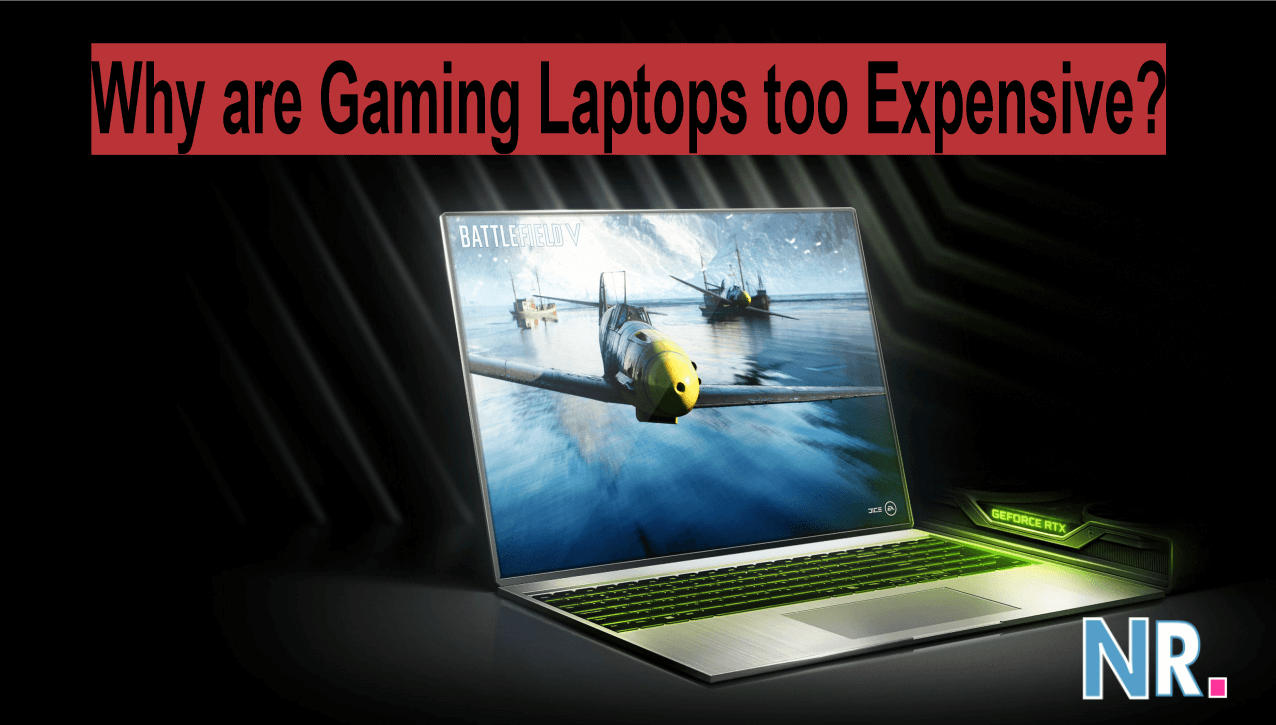 There are different factors why these laptops are expensive. Let's explore these points to justify the price,
Here we go:
Reasons why Gaming Laptops are Expensive?
 Brands
There is a remarkable difference between a locally manufactured product and a product manufactured by a multinational brand. The majority of the laptop manufacturing companies are well-built brands.
The gamers want superior quality and excellent customer support; that's why they do tends to famous and well-reputed brands e.g., RAZAR or ASUS. These brands are specialized in manufacturing great gaming laptops; therefore can be expensive.
Customization and Upgradation options
The money is spent on making compact and portable laptops. Laptops have different engineering layouts and customization. These components are not compatible with each other that's why brands have to come up with their design and assembly.
As you know, when there is a lack of standardization, it will cause expensive products. That's why gaming laptops prices are considerably high.
Although the laptops' components are similar to PCs, to save space, these components are made smaller in size. To make smaller components in size that fit in and never affect the overall performance too time and resources to embed in gaming laptops that contribute to production cost, thus overall price.
Manufacturing and Assembly
Manufacturing is a hectic process. Like any other laptop, gaming laptops require time and work for assembly, testing, and manufacturing. Manufacturing and assembly is a machine-oriented process, and quality check is human-oriented. The manufacturing process requires coordination to put all the components in one unit.
Once the laptop is assembled, it goes through a different stress test to ensure proper functioning. It will ensure the quality and durability of the laptop but also increase the cost.
Cooling System to Avoid Overheating
Overheating is one of the significant concerns in laptops. In gaming laptops, this issue may cause more problems because of heavy usage. It happens due to compactness in design as air does not cross through the components.
To counter this issue, a gaming laptop design in a way that every component dissipates heat outside and maintains optimal temperature.
Few brands develop a cooling system to reduce the heat level inside. So now, the gaming laptops are getting thinner and lighter with better cooling systems. The cooling system's cost is too high; that's why these brands come with two versions of the same laptop, i.e., without a cooling system and with a cooling system.
Components
As discussed earlier, laptops are designed to be compact, portable, and functional. Different components are re-engineered, and few alternative components are added to enhance the performance. Laptops components are smaller and often feature custom PCBs to fit appropriately.
A better quality and bigger screen, powerful batteries that can run the laptop for a decent amount of time without power, powerful graphics cards, etc. are the necessary components for a gaming laptop. It will increase the cost.
Warranty and Support
No one wants to spend money on premium laptops without any warranty and support. You can't blindly spend your money.
Warranty, customer support, quality control, and reputation are a few factors that let users trust the brand. The trust and reputation of big brands like ASUS and Razer gain can't be taken over in a night.
Whenever you face any issue in your machine, you can ask for technical support and get the issue fixed.
Final Take
Gaming laptops allow you to go on gaming anywhere, anytime, at any place. Gaming laptops are premium products with substantial costs to pay. Their features and high-end components with overall excellent performance justify the price.
All the above-discussed points contribute to the price of gaming laptops.
A lot of resources are used in engineering and developing a versatile good quality gaming laptop. Nevertheless, if you're a gamer who crazy fan of high-resolution graphic games, then buying a gaming laptop is an ideal choice for you.
If you decided to buy a gaming laptop, you should check out the reviews on the best gaming laptops.