by Raven Harman
|
Last Updated:
June 1, 2022
Is your laptop acting bizarre? Are you hearing some strange sounds from your laptop? Is your laptop operating slowly? Or are boxes popping up on the screen? Then, your laptop may be infected with some malware or virus.
And now you need to remove the virus. You may be wondering that you will need a third-party program, but with Windows 10 there is no need for resorting to any third-party application.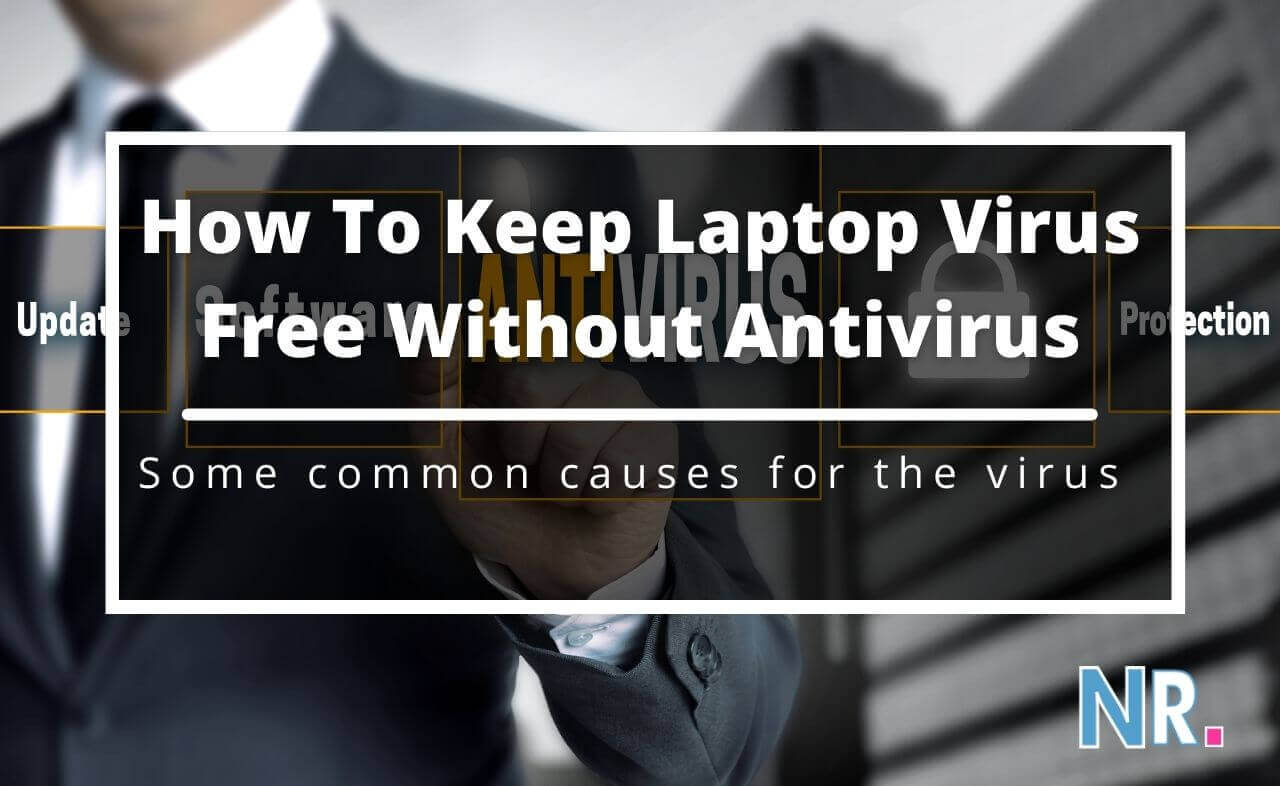 Here, in this article, we have detailed how to keep laptop virus free without antivirus?
A virus or malware can have a negative impact on the performance of a laptop. It causes the laptop to process things slowly. Such viruses or malware can also delete the stored data or files. To remove such viruses, you don't need to pay for antiviruses. This article includes some reliable and proved methods to keep your laptop free from viruses.
How to keep laptop virus free without antivirus?
The virus can steal, modify, or delete your stored files or data on your laptop. You are completely unaware of them, even if they have loaded into your laptop.
Some common causes for the virus to get in your device are:
Through E-mails
online downloads
Other devices inserted in your laptop
Pirated software
Booting data from unknown CD
For many users, using antivirus software can be a lot of hassle and can cause difficulties. The antivirus software is not only expensive, but they are also slow, show multiple ads, and difficult to control. Here is an overview to keep your laptop virus free without antivirus:
Enable Windows Defender
Uninstall extraneous programs
Task manager
The Security and maintenance window
Safe browsing
Below is a detailed explanation for each of these topics to help you eliminate the virus from your laptop. All these methods work without using any third—party application.
Enable Windows defender
Windows Defender is a built-in primary source of protection for your laptop. Its maximum usage can endanger your laptop. It is a malware eliminating app which monitors with the firewall. It removes the virus without compromising your account, number, or other security features.
It boots automatically with the laptop and monitors in the background. The Windows Defender uses real-time protection and scans everything you run or about to run on your laptop. If you see green marks in the defender window, this means that your Laptop is up to date. To ensure that your laptop stays safe, you need to keep the windows defender updated regularly.
To check the protection updates for Windows defender, click on Show Hidden Icons on the taskbar. Now click on the Window defender icon to check for the updates.
Uninstalling the extraneous programs
You would probably have some extraneous apps in your system that are of no use. Some of them may be pre-installed, but some are that you have installed and you don't need anymore. If you want to prevent your laptop from being infected, you need to keep only those apps and programs that you use.
To uninstall a program, you can choose them one by one and uninstall them. Despite the uninstaller, there is an app, CleanMyPC, in which you can select up to 10 apps at once. First, download and install the CleanMyPC app. Click on the uninstaller security and let it scan your windows.
Now select the ten apps you don't want anymore. Click Uninstall. The selected programs or files would be uninstalled.
Using the Task manager
You can also use task manager to quickly remove virus from your laptop. The programs that are currently running and are related to the virus needs to be ended quickly. If such programs are not closed they may cause a big issue to your laptop. First to open the Windows task manager, press Ctrl + shift + ESC keys.
Move to the processes tab. Check and select the running processes in Windows. Once you have to find the programs related to the virus, select it and click on End task. This will stop the program from infecting your laptop with the virus.
The Security and Maintenance Window
The security and maintenance Window is used to keep you updated about the health and maintenance issues of your laptop. The problems or issues are divided into security and maintenance. It detects the issues of both software and hardware. To use the security and maintenance Window, click on security and maintenance, which is located at the lower-left corner of the window. You will see a security and maintenance section in this window.
If you click on these, they will expand and provide details about the current security settings operating on your windows. You can change these settings by clicking on change security and maintenance settings. For maximum protection, you will need to turn on the Network firewall, Virus protection, Internet security setting, and User account control.
Use Safe browsing
Safe browsing habits are most important to consider if you don't want your laptop to get infected with some kind of malware or virus. If you maintain safe browsing, your laptop will remain safe from viruses. Your laptop can't get infected with a virus just by reading or browsing.
Rather than clicking the anonymous links directly from emails, you should visit websites directly. You should not download any program or file unless you are sure about the site. You should not do surfing for longer periods. Even if you have an anti-virus program, you should probably follow these steps. These are the simplest and easiest way to keep your laptop virus free.
Here is some more guidance to making fast your laptop:
Wrap up
So, that was all of the detailed explanation about how to keep laptop virus free without antivirus. If you are using you don't need any anti-virus software, there are plenty of things in Windows to eliminate malware or virus. The ways discussed above will help you prevent your laptop from any kind of virus.
Keeping all things and Windows up to date can also eliminate the virus from your laptop. These methods would probably reduce the overall chances of getting infected by the virus. And now it's time to go and follow these methods.
That was all about keeping a laptop virus free without using anti-virus software. Hope you find our guide helpful. And if you have any suggestions or queries regarding this post, feel free to ask by commenting below.